Guys…We are officially half way done with 2019.How did this happen?!
July in Washington state is typically the turning point where it FINALLY starts to feel like summer (then again, it is raining outside as I write this.) But that doesn't seem to stop us obsessed outdoor enthusiasts to try to get to our favorite trails and backcountry spots. Here are some recent trip reports and hikes you can sleep at RIGHT NOW!
Note: Some of these places require overnight permits. As always you should remember to respect and protect these areas that we love to play in! I hope you enjoy some of my recent overnights this Spring/Summer, be sure to check out WTA's Trip Reports for the most up to date hikes around Washington State!
Colchuck Lake
In May I was luck enough to find an enchantment permit to Colchuck Lake, so Kyla, Alicia and I decided we would make this popular trail our first overnight destination this season. Dragontail peak, little colchuck, and below-freezing temperatures made for an unforgettable night up. We were surprised that not even a week later, the snow had all but melted away. With that came plenty of new trip reports. Be sure to try this trail on an early morning during the week, but know that even if you do find the parking lot busy, this TH is shared with the slightly less popular Stuart Lake trail.
Here are some of my favorite photos that have been recently shared up at Colchuck! (Courtesy of Washington Hikers and Climbers FB Group)
Snow Lake
This 7.2 mile hike is VERY easily accessible from Seattle and Bellevue, making it a very popular place even with some snow still on the lake and on the trail! We hiked this trail early/mid June. It was a perfect option for my friend Ryan who was here visiting all the way from New Zealand for only a weekend. We had a great time showing him I-90 corridor and our beautiful mountains :)
Rendezvous Hut
This was my very first time to Winthrop! Early June we booked the Rendezvous Hut up in the Methow Valley for some early overnight fun. We weren't sure what the weather conditions were going to be when we booked in in February, so we came stocked with beverages, board games, and lots of food. We were pleasantly surprised with sunshine the first night, but when we went into town to get some service to find a prime spot to backpack for Saturday, we heard a lot of places were still snowed in. We opted to use this amazing camping tool to find a beautiful spot on a river where we had an epic campfire... and more epic camping meals.
Do you remember that classic Windows 98 desktop wallpaper? We majorly got those vibes driving to Rendezvous Hut and around Winthrop. We hiked to Patterson Mountain which had beautiful views of rolling hills around the area.
Although we didn't get to backpack in the Winthrop area…. I was still super fortunate to get outside with my best friend and our new backpacking buddies David and Zack! Here are some of the top spots on my list of places I want to go back and trek to: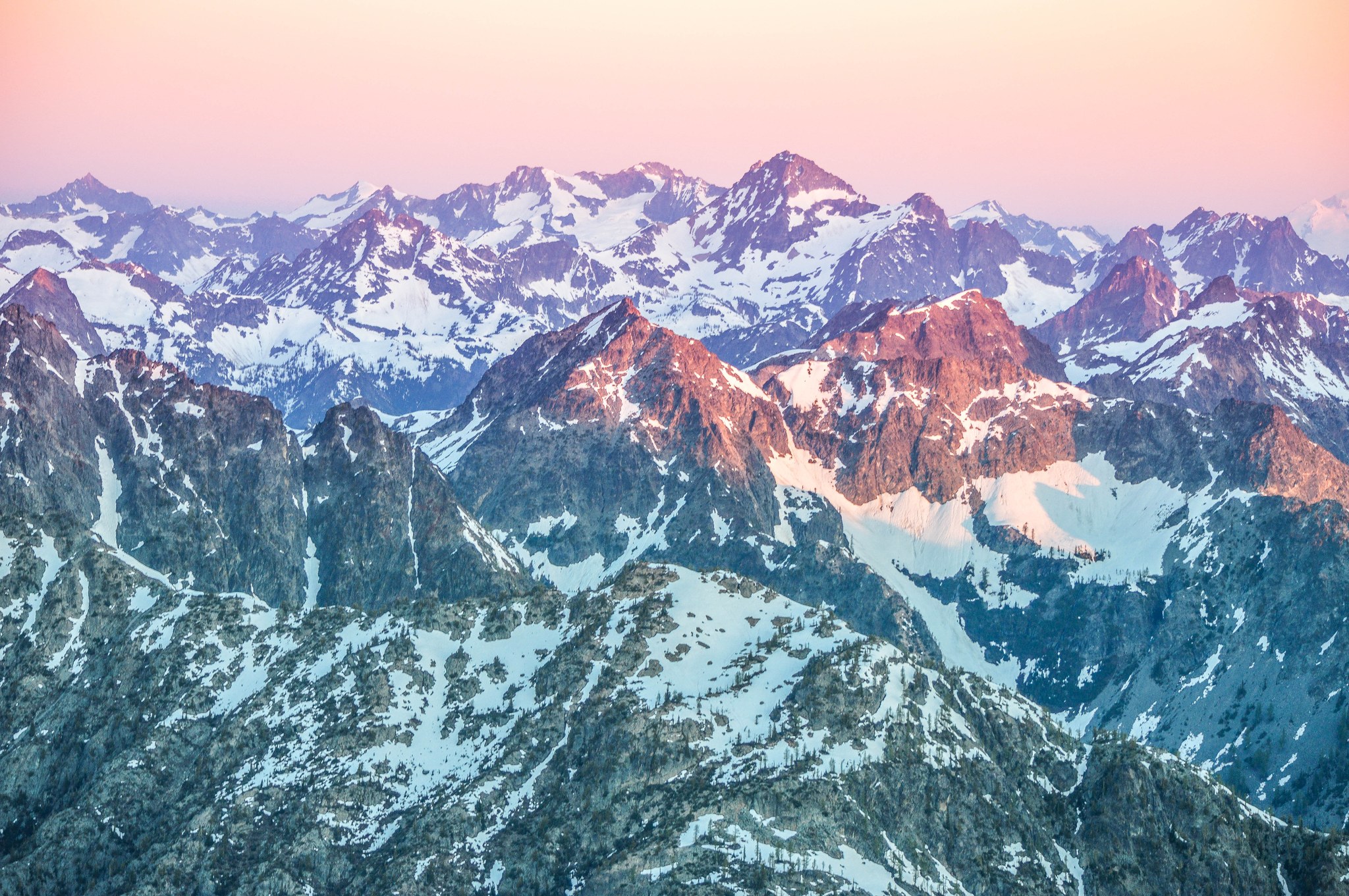 How gorgeous are these mountain views at Abernathy Peak?!
Amazing scenery and alpine lakes, what more could you ask for?
If I don't get back to Winthrop for a few months, I definitely will try to visit here for larch season!
Reflecting on my crazy busy May/June has made me truly realize:
I have so much to be grateful for.
I love and appreciate everyone in my life who encourages me to get outside and play. Here's to an epic and safe July! Happy Birthday America! 🇺🇸